What's New
Posted:
08/29/2017
The Marathon Village Hall hosted a full crowd on Wednesday, October 20, when Keith Montgomery gave his presentation on Ice Ages in Wisconsin. It was the first of our new History Speaks in (Your Town) series.
Posted:
10/02/2016
Our quilt exhibit is now closed, However, we have created a PowerPoint slide program with photos of the quilts and their makers, and would be happy to schedule a presentation for your group!
---
Posted:
05/09/2017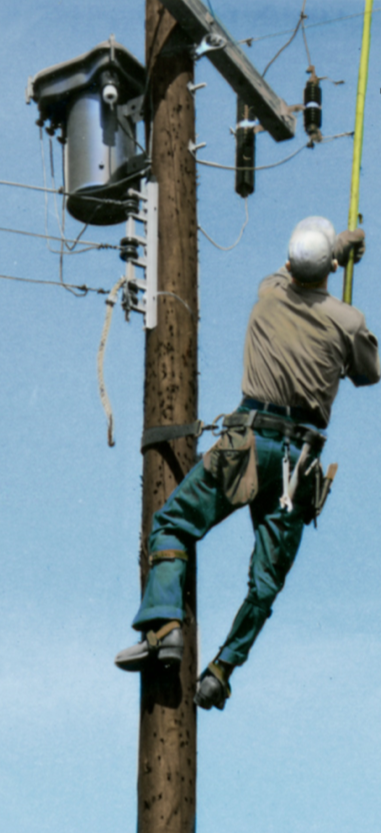 We invite everyone to visit our newest exhibit to see how electricity moved into rural areas of Marathon County in the 1930s and '40s, and how life changed when it did.
Posted:
09/07/2017
Do you have a 2018 calendar yet? Mark these special dates for upcoming history fun!
Posted:
06/15/2017
We had a capacity enrollment for Kids History Day this year!
Posted:
04/05/2017
If you listen to Wisconsin Public Radio, you might have heard Ben Clark in late March. WPR used part of Ben's interview during their Wisconsin Life segment. He told about Employers Mutual Insurance and the role that company played in workplace safety, including the use of an audiometer to test hearing in places where workers were exposed to loud noise.
Listen again here
Posted:
01/18/2017
A silver fox fur produced in the 1930s by the Fromm brothers of Hamburg in western Marathon County is now included in Wisconsin 101, the online museum of state history.
Posted:
12/01/2016
Curators Linda Forbess and Kathy Volkmann have been busy lining up speakers for the 2017 History Speaks series. Here's the full list for the year:
Posted:
11/30/2016
Archivist Ben Clark compiled the history of the Employers Mutual Audiometer, and the "exhibit" is now live at the Wisconsin 101 website.
Posted:
11/02/2016
Peter Weinschenk at the Record Review attended Rick Lohr's "History Speaks - On the Road - Cuba and Change" talk in Edgar in October, and wrote this interesting piece.
Pages