Genealogy Services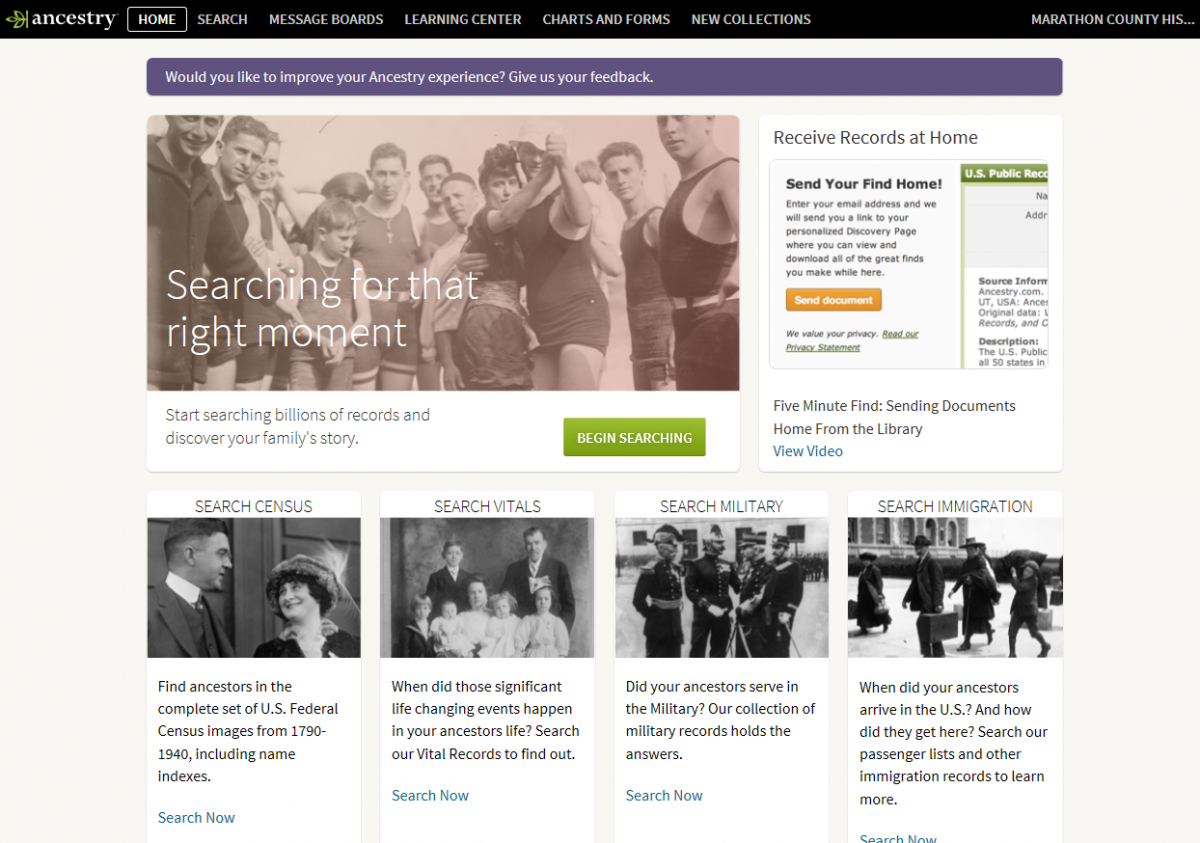 Our research library is packed full of great resources for genealogy research, include unlimited access to Ancestory.com.

We work closely with the Marathon County Genealogical Society to provide you with the research tools you need including indexes for cemetery inscriptions, births, deaths and marriage records, and more.
To make an appointment to with our research librarian, please call 715-842-5750 or fill out our online Research Request form.
Our helpful staff are always here to help guide you to find the right resources and answer your questions. We also have several programs such as workshops for beginners to more in depth lectures about specific groups of immigrants or specific events.
For more information, please visit our Calendar of Events and also review our Programs and Tours.